Indoor Air Quality Solutions You Can Count on in Canal Winchester, OH
When it comes to all around indoor comfort and air quality, we at Canal Winchester Heating & Cooling put the "care" in air care. If you need an "indoor air quality expert near me" or an "air care company near me" and you live in Central Ohio, you are in the right place.
Because your home's heating and air conditioning aren't the only factors you should consider when it comes to the air in your home, we offer a wide range of products and services that you won't find anywhere else. When it comes to overall indoor air care needs, a homeowner's Indoor Air Quality is an essential factor that all-too-often gets overlooked or neglected. This is unfortunate because the air we breathe is the essence of life and the quality of the air you have in your home is something that affects every facet of your life.
If you have poor ventilation or inadequate air filtration, you could have a wide range of indoor air pollution and particles floating around inside your home and being recycled even. Indoor Air Quality is extremely important, and homeowners really can't afford to ignore it.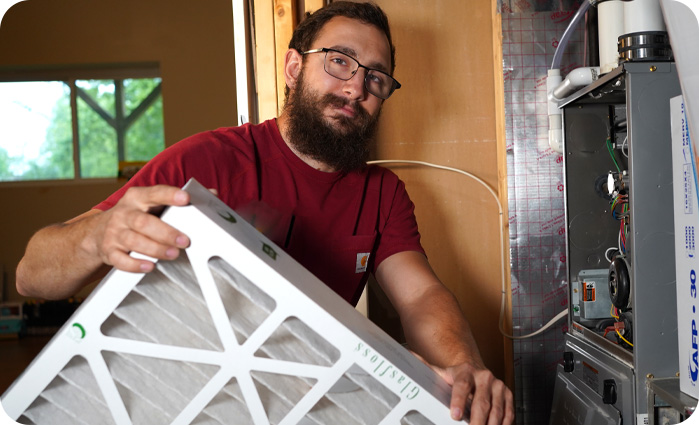 What Is Indoor Air Quality
Recent studies show that the air quality in most modern homes and places of work here in Central Ohio is often far more polluted than the air outside. Because of this, more and more homeowners are becoming aware of the utter importance of optimal Indoor Air Quality. Do you question the quality of air in your home? Often the things that cause issues are far more insidious than we're aware of. Because most people in Central Ohio spend an average of 90% of their time indoors, indoor air quality is something that demands every homeowner's consideration and attention.
Because our indoor air usually lacks sufficient air filtration, or at least ventilation, the air quality in our dwellings is something we all need to take a little more seriously. The Environmental Protection Agency reports that the definition of Indoor Air Quality is "the quality of air inside a building or inside a home and how that air affects the people inside the building or home." Experts also warn that indoor air quality problems (or IAQ problems) can have a major impact on our overall health and well-being.
Your air care professionals here at Canal Winchester Heating & Cooling offer you all the air care solutions necessary to transform your home into a safe haven full of fresh air for you and your loved ones. Everyone will benefit tremendously from optimal indoor air quality.
Why Is Indoor Air Quality So Essential?
With Ohioans spending more time indoors than ever before, indoor air quality is no longer something we can ignore. By some estimates, Americans spend 21 hours each day inside their homes and inside their workplaces. Because of this, our Indoor Air Quality needs attention. IAQ has far more of an effect on our health and well-being than most of us realize. Moreover, if indoor air quality is bad enough, it can have a negative effect on the home itself and some of the woodwork and electronic devices and systems within the home.
Some studies report the average Indoor Air Quality in a lot of homes is five times as toxic and polluted as the air outdoors. Outside the home it's not as bad because Mother Nature can utilize a wide range of natural processes that clean the air and naturally recycle it. If you understand how indoor air is constantly recycled and how most homes are made air tight with sealing and insulation, it becomes obvious why HVAC experts and health officials suggest homeowners use indoor air quality products, humidity control systems and air purification products in conjunction with their home heating and air conditioning systems.
Featured Product: IWave-R Air Purifier
Floating around inside the average residential air supply and hidden away from the naked eye, a person's dwelling can become polluted with all sorts of toxins, gases and particles that can be very harmful. You could have building materials, dander, dust, pollen, mold, smoke, and even dangerous pathogens and viruses or bacteria. Without adequate air filtration and sufficient ventilation, this stuff can get circulated continuously. Nevertheless, your local air care experts here at Canal Winchester Heating & Cooling offer practical and affordable solutions. One of our most popular solutions is our innovative and affordable iWave-R.
The iWave-R is highly innovative and unique. Using a patented needlepoint bi-polar ionization (NPBI) technology to ensure the production of a balanced amount of negative and positive ions, this product cleans your air supply silently and is out of sight. When these ions target the air stream, their field will break down pollutants and gases, transforming them into harmless compounds such as carbon dioxide, oxygen, nitrogen and water vapor. Because of this amazing and unique air quality product's effectiveness, we tell homeowners there's nothing like the iWave-R.
Affordable Air Duct Cleaning & Ductwork Services (With Limited Availability)
When it comes to keeping your home's Indoor Air Quality at its best, there is one service that has a tremendous impact and that comes with a lower price tag. That service is professional ductwork cleaning or air duct cleaning. We at Canal Winchester Heating & Cooling offer residential air duct cleaning services but it is only available during certain times of the year when we're able to do it. Because of this limited availability, homeowners who want their air ducts cleaned should give us a call at (614) 524-4737 for more information.
During any routine air duct cleaning appointment, our air care experts inspect the entire ductwork system prior to cleaning the actual air ducts using the best tools in the industry. Our ductwork services help people find hidden air leaks and the cleaning itself contributes to optimal airflow, which is essential for the operation of your heating and cooling system. Additionally, our air duct cleaning services also purify your indoor air supply ensuring optimal efficiency for HVAC equipment.
4 Signs of Your Home Has Poor Indoor Air Quality
In addition to all these unpleasant physical symptoms homeowners and residents encounter when their indoor air quality is compromised, the building or dwelling itself can give indications and warning signs that their indoor air quality needs an upgrade. These signs include the following: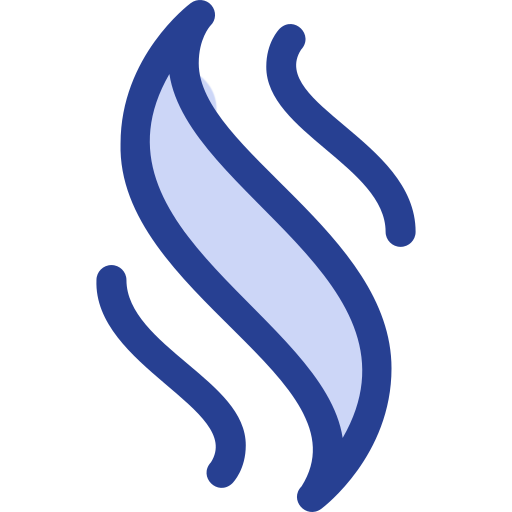 Strange Odors
If you've noticed unusual odors that you believe could be mold, mildew, chemicals, pests or anything unusual, it's probably a good indication your indoor air quality is compromised. Even mild chemicals from household air fresheners can be problematic along with excess dust, dirt and debris on surfaces of the home. These can also indicate indoor air quality issues.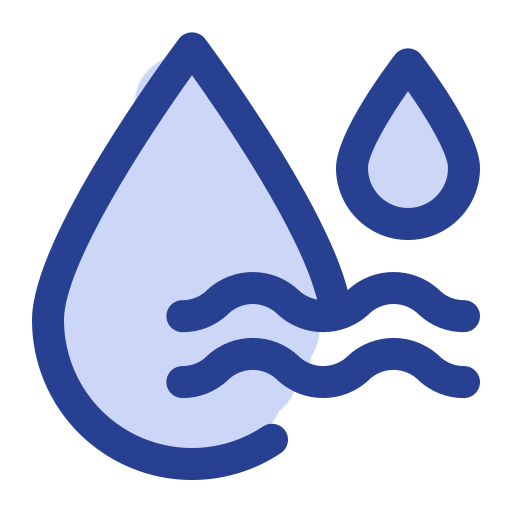 Humidity Problems
Humidity can be a problem by itself. The relative humidity indoors needs to be somewhere between 35% and 50% to ensure optimal home comfort and prevent microorganisms from developing. Lower levels of humidity cause damage to the wood and furniture in the house in addition to potential health issues. Higher levels of indoor humidity make your home uncomfortable. They create a breeding ground for mildew, mold, and other microbes.

Dust Accumulation Around Vents & Surfaces
If you're seeing dust building up around your home and around air vents, it's probably an air quality problem, especially around air vents where the air travels the most. If you're finding dust around these areas, you can probably address it with an air filter upgrade or a HEPA filtration system.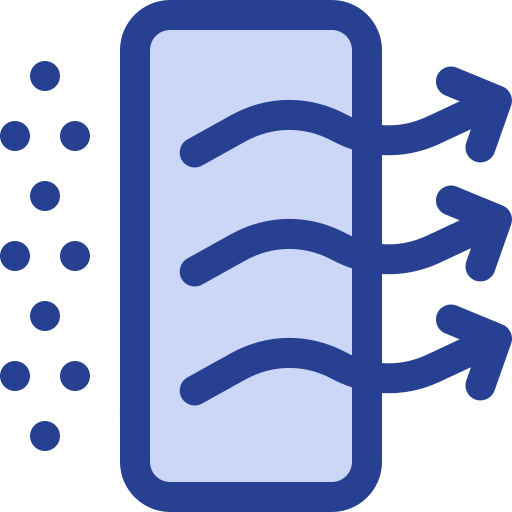 Air Distribution Problems
Poor air distribution in the form of uneven heating or colder and warmer areas in a building or dwelling indicates there are air distribution problems. This can also result in indoor air quality problems. If your HVAC system isn't maintaining temperature levels and humidity levels properly, your indoor air quality is likely going to suffer the effects of this.
HVAC FINANCING
Buy Today, Pay Over Time with HVAC Financing
Your local heating, air conditioning and air care experts here at Canal Winchester Heating & Cooling have longstanding relationships with a wide range of local lenders and respected financial institutions. We partner with the best banks to help you through the process and make it quick and easy. Our job is to help you maintain superior home comfort all year long throughout the coldest and hottest Ohio weather. Your job is to enjoy your home with the best comfort now and make manageable monthly payments to pay off your new HVAC equipment over time. We understand how sometimes home comfort can't wait here in Central Ohio. Our furnace financing, A/C financing, and heat pump financing options are second to none.