Furnaces & Home Heating Systems in Canal Winchester, OH
Do you need help with a home heating system or furnace? Are you looking to make your existing furnace last as long as possible? Are you replacing an older home heating system, outdated heater and looking for a local furnace technician that's fast and affordable? If you're looking for a "furnace expert near me" in Central Ohio, you're in luck!
Home comfort is always a fast and easy phone call away when you choose Canal Winchester Heating & Cooling. We are a local, family-owned heating company that takes your home comfort to heart. Canal Winchester Heating & Cooling strives to help area homeowners with all types of heating and home comfort system needs. Whether your furnace quits working during the middle of the night or you have an older furnace and you question whether it's able to handle another brutally cold Ohio winter, we encourage you not to wait until it is too late to give us a call. No one likes waking up to a freezing cold home! This is your source of heat we're talking about, after all.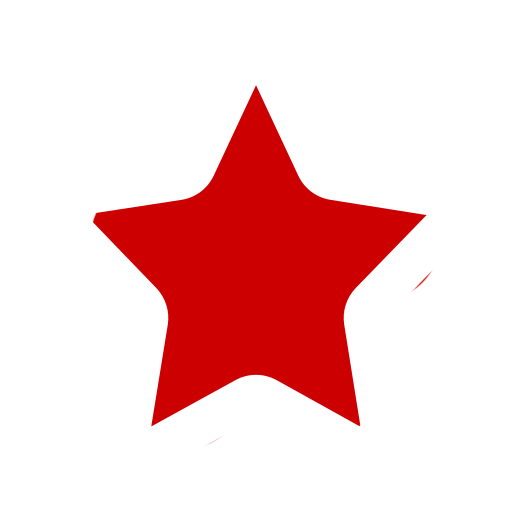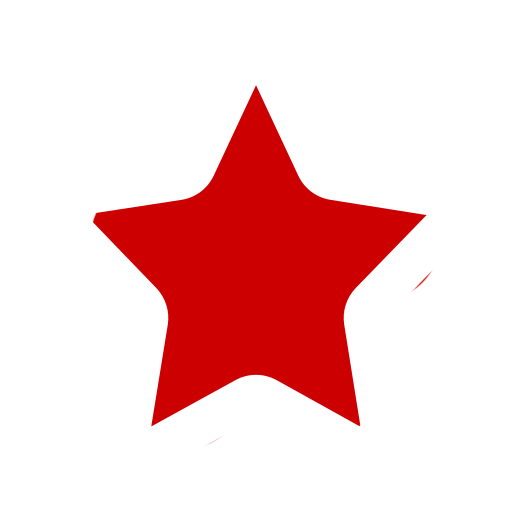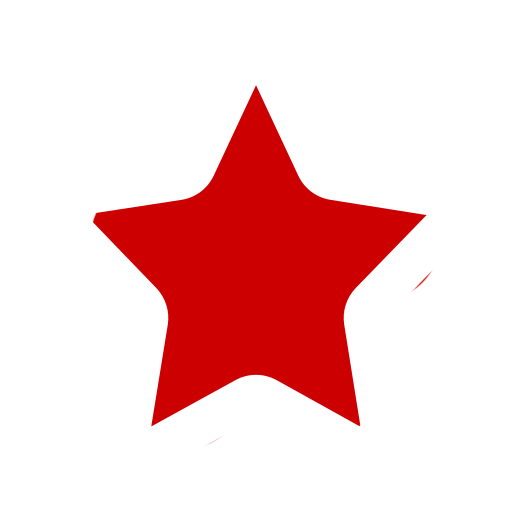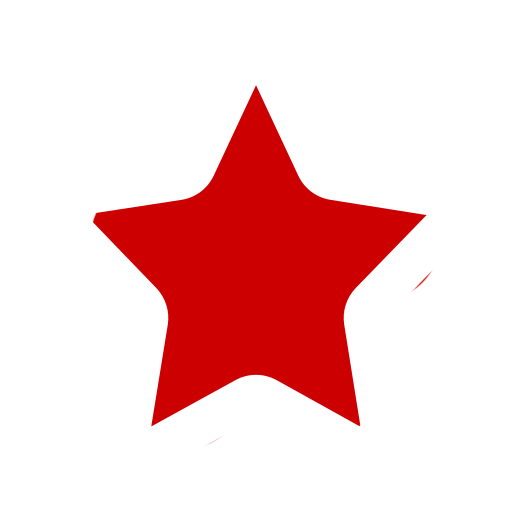 100% Satisfaction Guaranteed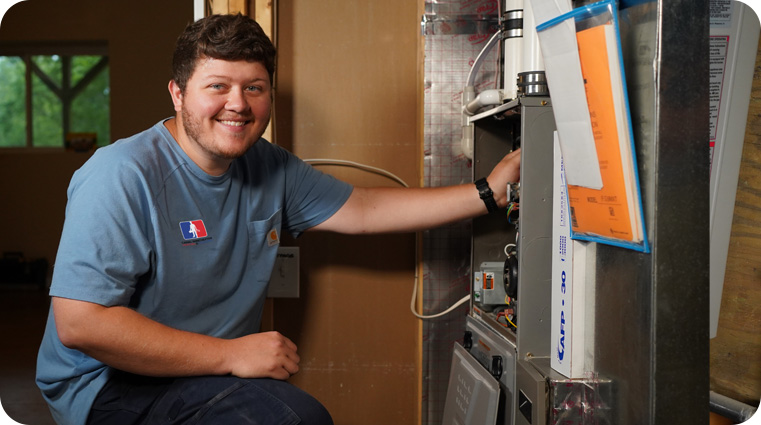 Canal Winchester Heating & Cooling Cares About Your Home Heating
One call does it all when you choose us for all your home comfort needs
As your local furnace experts in Canal Winchester, Greater Columbus and surrounding areas, we at Canal Winchester Heating & Cooling offer the complete selection of HVAC products and services at the lowest prices. Throughout Ohio's cold winter months, we offer everything from affordable furnace installation, furnace replacement, heating system maintenance, heater repair, furnace repairs, cheap furnace diagnostics, furnace tune-ups and heating system safety checks. If you're online looking for a "furnace technician near me" and you live in Central Ohio, you're in the right place.
Our team of HVAC technicians are NATE-certified, state licensed and fully insured. We offer a wide selection of top-quality heating systems at the most competitive prices. Most importantly, as with every single job we perform, customer satisfaction is 100% guaranteed across the board.
Furnace Repair Services in Canal Winchester, OH
If your furnace breaks down during the winter or you start having problems with your heating system — Canal Winchester Heating & Cooling is the company to call. We offer all types of residential furnace services, including affordable furnace repairs, cheap furnace diagnostics and more. No matter what your home heating needs might be, we can help. We offer emergency furnace repair services every single day of the year here in Greater Columbus and surrounding areas — that's 24 hours a day and includes all holidays. We have a team of expert technicians, and we offer the best prices on furnace installation or furnace replacement.
If you have problems with a heater or home heating system, we encourage you not to delay calling us right away! We always have a live expert answering our phone lines and we are always more than happy to help. Our furnace experts go to great lengths to make sure we handle every single furnace repair that comes our way as quickly and efficiently as possible. We offer fast and affordable furnace diagnostics without any sort of obligation or hidden fees. Because we understand the challenges of owning a home and keeping it heated throughout the wintertime, we are prepared to help and will stop at nothing to keep you satisfied.
Affordable Furnace Maintenance In Canal Winchester, OH
Are you looking to make your home heating equipment last as long as possible while also keeping your home safe and your heating bills low? If so, you are in the right place. We offer affordable furnace maintenance in the fall so your furnace fires on all cylinders all winter long. Preventative maintenance is essential heading into Ohio's bone chilling cold winter months. While it's preferable you have this service performed every fall, we also offer it all winter long. Furnace maintenance is the best way to help a homeowner avoid all the headaches associated with outdated heating equipment. It helps prevent furnace failure during the coldest months of the year and saves you money on your home heating bills while prolonging the lifespan of your equipment. To save you even more on your maintenance costs, we at Canal Winchester Heating & Cooling also offer preventative maintenance plans and service agreements that take our already low prices and reduce them even more. Homeowners who utilize this service give it the thumbs up across the board.
Our furnace maintenance services at Canal Winchester Heating & Cooling includes an all-too-essential Furnace Tune-Up and an ever-important Furnace Safety Check. We service all brands of heating equipment.
Furnace Replacement & Installation in Canal Winchester & Greater Columbus, OH
Furnace installation and heating system replacement has never been so easy and affordable in Canal Winchester and Greater Columbus! In fact, installing a new furnace could save you money, not to mention all sorts of hassles and headaches. If you have an older furnace, having a new heating system installed by our local furnace experts could easily pay for itself. Our new furnaces have such a higher heating efficiency (and they work so much better and run quietly) a lot of homeowners are shocked by how bad their furnace had gotten and how well a new furnace works. Our newer heating systems are more affordable than ever, and you can pay for it over time with manageable payment plans as part of our furnace finance programs.
As Central Ohio's leading furnace replacement experts, we at Canal Winchester Heating & Cooling specialize in providing the highest quality furnaces available on the market at the lowest prices possible. We believe Central Ohio area homeowners should never have to sacrifice their indoor comfort or quality to try to save on furnace replacement costs from a second-rate contractor or furnace handyman that delivers third rate results. You get what you pay for in this business! Why not pay us and save?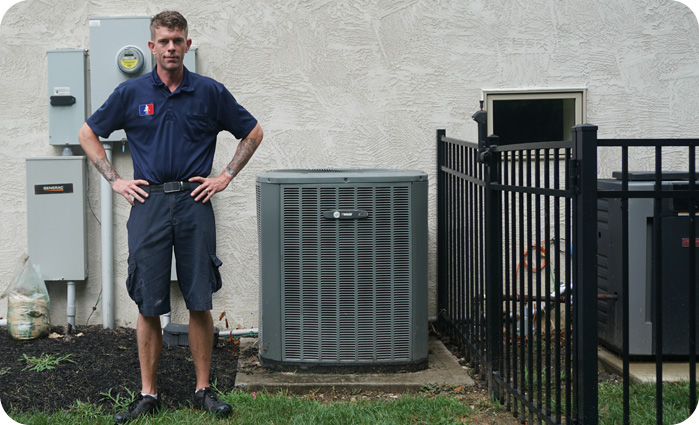 What's A Heat Pump?
For those interested in minimizing their impact on the environment while saving on home heating and cooling costs, heat pumps are a great alternative to the traditional dual system. Homeowners can use heat pumps year-round to stay cool during the hot, humid months of summer and stay warm during the cold months of winter.
Although heat pumps appear like a central air conditioner located outside the home, they offer more than a traditional home cooling system. Heat pumps also provide a certain degree of heat and usually work with a secondary furnace or air handler. Heat pumps transfer heat using refrigerants. A reversing valve enables a homeowner to switch back and forth between heating and air conditioning according to the time of year and their preferences. Heat pumps enable homeowners to reduce their carbon footprint and impact on the environment because heat pumps don't burn fossil fuels to produce their heating and cooling. They use electricity and refrigerants. If you're in the market for a new heat pump and want to know about what it would cost to install one, we can give you a free estimate with a free in-home consultation concerning Heat Pump Installation or any type of HVAC installation today!
Emergency Furnace Repair Services in Canal Winchester, OH
Home heating system emergencies are very urgent matters during Central Ohio's cold winter months and we at Canal Winchester Heating & Cooling are committed to treating them as such. If your furnace breaks down or you have a heating system failure, our emergency furnace experts have your back. You won't lose a single night's rest or have to wait to restore heat in your home when you choose a member of the Five Star Family. Emergency furnace repairs are a specialty of ours and we take these matters to heart. Whenever a homeowner calls us with a furnace problem or heater problem, our HVAC emergency repair technicians are dispatched right away. And without our emergency services costing you an arm and a leg, we can send someone to your home without delay. We show up fast and repair your furnace on the spot, usually that same day and during that first visit to your home. 
4 Home Heating Safety Tips
Residential heating systems are the second leading cause of house fires and even fire deaths throughout the country. Because of this, your home heating heroes here at Canal Winchester Heating & Cooling are always putting our customers' safety first and foremost. With every job we do, safety comes first no matter what. In fact, safety is our highest priority. Our NATE-certified heating technicians and safety team list our top 4 Home Heating Safety Tips to help keep you and your loved ones safe this winter without losing comfort: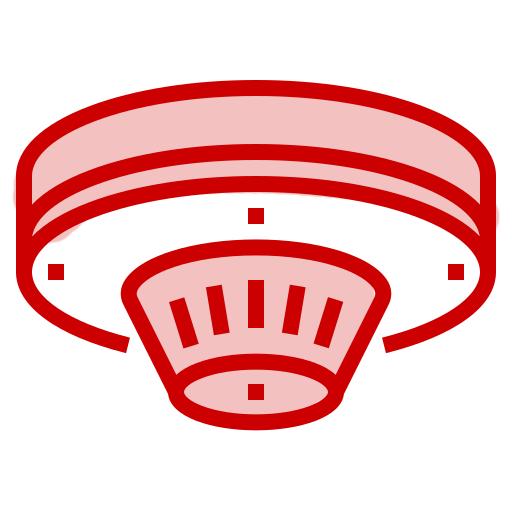 Smoke Detector
Fully Operational Smoke Detectors Are Essential
This is one of the most important safety tips. It's usually common sense but we have to stress it nonetheless. Every home needs to have reliable smoke detectors on every level of the dwelling, including down in the basement. There needs to be a smoke detector inside every bedroom and outside every single bedroom in addition to every sleeping area.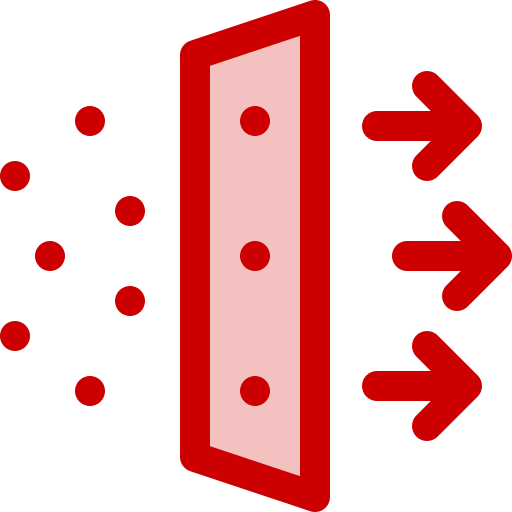 Air Filter
Replace Your Furnace Air Filter Regularly
Home heating systems require adequate air flow. Without proper airflow to the furnace, it can become a serious safety hazard. Don't forget to check your furnace's air filter once every month during the winter as well. If it needs cleaning or changed, which is more often the case than not, make sure you do so. Regularly checking and replacing air filters is vital for all HVAC equipment.
Space Requirements
Give Your Furnace Plenty of Space (and Respect)
Home heating systems produce large amounts of heat. Because of this, furnaces require ample space. If you're storing anything in your furnace's room, which is highly inadvisable, be careful not to place anything that might be considered flammable anywhere near the furnace. This includes boxes, carpet, newspapers, paint and other chemicals. A minimum of three feet of space surrounding furnace or other types of heating equipment is a standard rule of thumb. Furthermore, if you have children in your house, make sure they fully understand not to play around the furnace or go near it. Warn them. Educate them. And give your furnace the respect it deserves.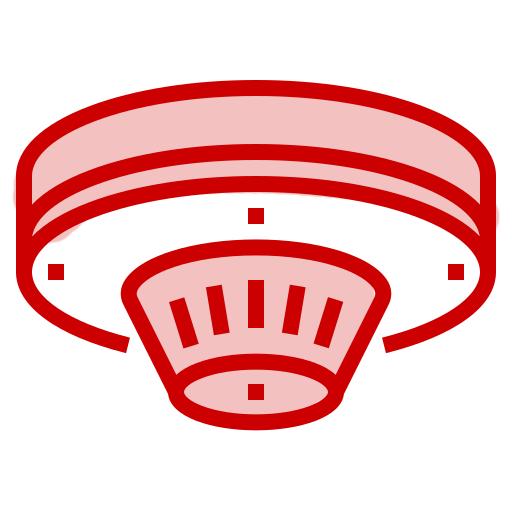 Maintenance
Furnace Maintenance Includes Furnace Inspection & Safety Check
If you're looking to ensure your furnace is safe heading into the winter, it's essential you have one of our local professionals perform a furnace safety check. Heating systems safety inspections are part of routine seasonal maintenance. We take care of all of this when you have us handle your home heating system needs. Our experts troubleshoot your furnace's equipment and any related components checking everything from top to bottom. We can also run furnace diagnostics to locate concerns before they develop into major problems and major safety issues that could cost you more than you're willing to lose.
HVAC FINANCING
Buy Today, Pay Over Time with HVAC Financing
Your local heating, air conditioning and air care experts here at Canal Winchester Heating & Cooling have longstanding relationships with a wide range of local lenders and respected financial institutions. We partner with the best banks to help you through the process and make it quick and easy. Our job is to help you maintain superior home comfort all year long throughout the coldest and hottest Ohio weather. Your job is to enjoy your home with the best comfort now and make manageable monthly payments to pay off your new HVAC equipment over time. We understand how sometimes home comfort can't wait here in Central Ohio. Our furnace financing, A/C financing, and heat pump financing options are second to none.