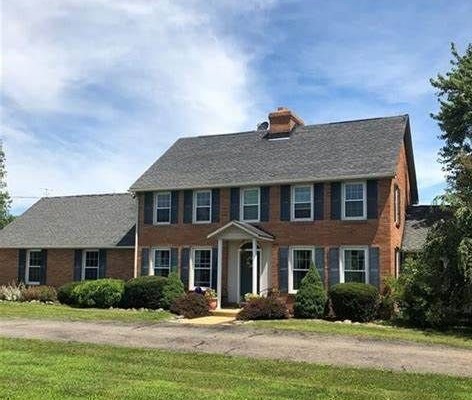 Affordable Heating, Cooling & Indoor Air Quality Services In Carroll, OH
Canal Winchester Heating & Cooling is proud to serve Carroll, Ohio, and surrounding areas. We offer Columbus area residents high-quality Heating, Cooling & Indoor Air Quality products and services for homeowners on all types of budgets. This means we have the prices you want, the service you need, and the comfort you deserve.
As a proud member of the Five Star Heating & Cooling Group we make a strong commitment to customer satisfaction. We offer around-the-clock local emergency HVAC repair services 365 days a year, including holidays. During the winter, we also offer emergency furnace repair. Need a tune-up? We offer A/C and furnace maintenance to make sure you're ready for the upcoming season. We service all brands of HVAC equipment in Carroll, OH, such as Amana, Trane, and more! With our stress-free and quick scheduling options, we are here to help you. Experience the Five Star Difference with Canal Winchester Heating & Cooling.
DISCOVERING Carroll, OHIO
Carroll is a village founded and incorporated in 1829. It was laid out at an intersection of two canals, the only place in Fairfield County where two canals intersected. As of the 2010 Census, the village had less the 550 residents and is spread out on less than half a mile of land, according to the official U.S. Census.
Historically, the village of Carroll was named after Charles Carroll, the last surviving signer of the U.S. Declaration of Independence. He was a known American politician and delegate to the Second Continental Congress.
Carroll, Ohio, is also the home of a famous "Boilermaker" named James J. Jeffries. He is a world heavyweight boxing champion of the early 20th century. Moreover, it is also known for being the home of Tom Crabtree, a professional football player for the Green Bay Packers in 2009.
More recently, in 2013, the village was featured in the national press when a local farmer named David Brandt figured out how to succeed in no-till farming using cover crops.
Today, it has easy access to U.S. Highway 33, which leads straight into the city. As a result, the village is one of the perfect locations for individuals who want to work or visit the City of Columbus while residing in a quaint small town with plenty of small-town amenities.
HVAC Quality Solutions for

Carroll

, Ohio!
Our team at Canal Winchester Heating & Cooling proudly serves the residents of Carroll, Ohio, among neighboring communities, with the absolute highest level of customer service possible at the most competitive and affordable prices in the market. For each and every customer we serve, day in and day out, we strive to provide our Five Star Experience each and every time.
For those Carroll residents looking to stay cool during the hot, Ohio summers, we have around-the-clock emergency HVAC repair service (365 days a year) as well as affordable A/C installation and air conditioning system replacement. We also have emergency furnace repair (available day and night as well), heat pump repair, and furnace installation, and heating system replacement. We service all brands and types of HVAC equipment, no matter the age!
If you're looking to improve your home's Indoor Air Quality, we also offer a whole line of products that include humidifiers, dehumidifiers, air purifiers, UV lights, smart thermostats, and special air filters. This is in addition to the air duct cleaning service we provide, for those who suspect their ductwork might need a professional hand.
Our trucks stay fully stocked, outfitted with all sorts of cutting-edge, high-quality, HVAC equipment, parts, and tools. This includes a wide range of furnace filters, HEPA filters, AC filters, and all sorts of other parts. We stay up-to-date with the latest technology in thermostats, including smart thermostats and programmable thermostats, which cost less than you'd think and yet pay for themselves quickly with the added convenience and energy savings. We also fix AC fans and AC compressors, in addition to recharging AC refrigerant levels when necessary. This, we should mention, should only be performed by a professional as air conditioning refrigerant is hazardous. We also service electric furnaces, gas furnaces, and heat pumps.
Local Reviews
for Carroll, OH
Five Star Heating & Cooling Group
Rated
4.9
out of 5 stars based on
8
customer reviews
Powered by Nearby Now
---
Great service. Very courteous and friendly
John

-

Carroll

,

OH



Review of Five Star Heating & Cooling Group
---
Awesome Service
Kari

-

Carroll

,

OH



Review of Five Star Heating & Cooling Group
The technician fixed our furnace. Then went above and beyond and checked the rest of the furnace out. He explained everything he did, even showed before and after puctures.
---
Great Service
Melissa

-

Carroll

,

OH



Review of Five Star Heating & Cooling Group
Chris was very professional & answered all my questions. I appreciated the call he gave me before she showed up.
---
Great Service
Michelle

-

Carroll

,

OH



Review of Five Star Heating & Cooling Group
Professional, quick scheduling
---
Pickerington Heating and Cooling was Fantastic
Jason

-

Carroll

,

OH



Review of Five Star Heating & Cooling Group
We had purchased a new home and wanted to get the heating and cooling system checked out and serviced for peace of mind. Pickerington Heating and Cooling scheduled a tech to come to our house a timely manner. Noah, the tech, was very informative and knowledgable and explained everything to us in a way we could easily understand. Will definitely be using Pickerington Heating and Cooling in the future and will recommend to friends and family.
---
Fast and Easy
James

-

Carroll

,

OH



Review of Five Star Heating & Cooling Group
Pickerington Heating provided a tune up on my furnace. The technician was professional and the service was thorough.
---
Awesome company
Tom Meyer

-

Carroll

,

OH



Review of Five Star Heating & Cooling Group
Experience with this company was great from the time I called in! Tech Mike was good at what he does
---
perfect service. on time, fast work.
Tom

-

Carroll

,

OH



Review of Five Star Heating & Cooling Group
Chris was awesome. very knowledgeable, fast and great to have. you are lucky to have him on your team.
---
Tony C.
66132282
Near
Jefferson Rd NW,

Carroll

,

OH

43112
Brody W.
68310073
Near
Basil Western Rd NW,

Carroll

,

OH

43112
Brody W.
Replace Gas Valves. Goodman is warranty for our 2022 gas furnace and a 1998 gas furnace. Order both, may not replace TRANE valve, but need to hold onto it for a few days. Definitely will replace Goodman gas valve. No rush maybe tomorrow as I don't believe it's actually leaking. Customer has heat.
Near
Arrowhead Dr NW,

Carroll

,

OH

43112
Brody W.
Performed a diagnostic service call for a 2021 gas furnace. cust said neo gas came to his home and red tagged two of his furnaces because they were leaking. Cust thinks it may be the gas valve. One of the furnaces was our install in december so it's still under warranty but the other one wasn't. Cust seems interested in the Scheduled Maintenance Agreement.
Near
Arrowhead Dr NW,

Carroll

,

OH

43112
Lucas M.
Performed on a AC unit that isn't cooling properly. Upon arrival found ac wires not hooked up. Ran new wire tested ac. Ac is currently working. I would like to come back and check refrigerant charge on a warmer day. System called for 14 degree subcool, unit was running at 37 degree subcool. Temp rise was 19.6 degrees and pressures were fair.
Near
Election House Rd NW,

Carroll

,

OH

43112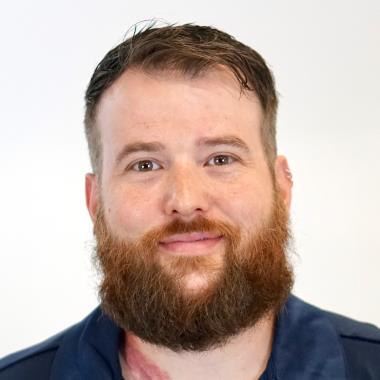 Adam E.
Incorrect Job Number
Near
Arrowhead Dr NW,

Carroll

,

OH

43112
Hunter P.
Upon arrival I completed diagnostics and found when turning the cooling on at the remote the indoor fan runs but the condenser outside does not kick on. I tried the heat as well, no indoor fan and no outdoor unit operation. After reading through the manual we did find that the blower will not come on until the indoor coil is hot enough in heating mode. I spoke w/ the customer about what's going on. It appears to be the indoor board or the outdoor contactor but the voltage we are getting to the coil side of the contactor is 241v. At this time the customer is going to leave the unit how it is and will be looking to replace with a new mini split in the future.
Near
Winchester Rd NW,

Carroll

,

OH

43112
Clayton S.
I completed a Scheduled Maintenance Agreement heating tune up on a 2021 Five star Gas Furnace. Visually inspected the unit. Checked voltages, amps, and pressures. Completed combustion analysis. Cycled and monitored system. Operating normally at this time
Near
Carroll Eastern Rd,

Carroll

,

OH

43112